For which of you, desiring to build a tower, does not first sit down and count the cost. Luke 14:28–30.
"I haven't even done what I planned out for this year and it's November already, argh!!!"
If this isn't me then I don't know what is. Struggling with maintaining balance and achieving my goals had always been my major setback. I only wrote goals on what I wanted to achieve by the end of the year and used my months to toil and toil till I saw the fruits.
Believe me, it isn't wrong to stay up on the 31st of December writing the new year's resolution, but it is vital to break those resolutions into months, weeks, and days.
The game changer in my life happened on a particular evening I had this conversation with my brother. Before then, I had always written goals like "by the end of the year I should have started working as a senior staff in Microsoft" — a girl can dream!
But my goal setting took a U-turn after that conversation. I started taking into consideration small daily tasks which I ticked off at the end of the day from a checklist I made at the beginning of the day. And at the end of each month while writing out things I achieved, I would compare them with what I set out to achieve at the beginning, and 80% of the time I had almost all greens than reds on the paper— this gave me a valid sense of direction and put me in check.
This led me to understand the importance and the huge role daily goal setting played in fulfilment of the New year's resolution.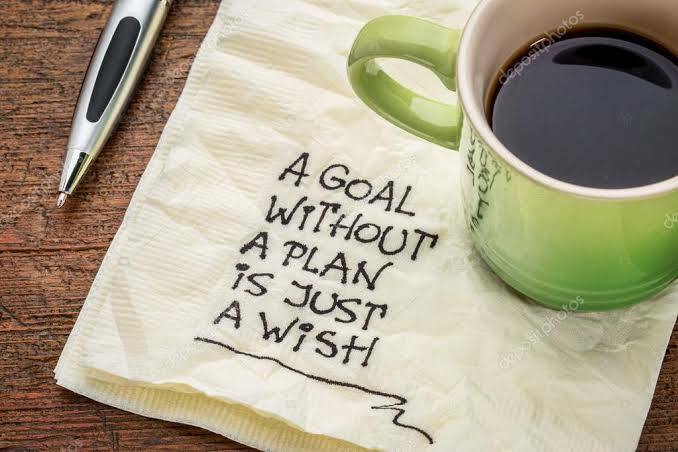 Steps to making the best out of your goals.
Write out your goal for the year.

Break it down into monthly goals.

Break down the monthly goal into days; each day, write out what you're set to achieve and strive towards it.

Set realistic goals and stop low-key deceiving yourself.

Don't be too hard on yourself if you couldn't check all the boxes. Instead, dwell on what you achieved, give yourself a pat on the back and prepare to take tomorrow by storm.
In all, don't take life too seriously, plan out and also have breaks in between to maintain your sanity, because your riches cannot and will not be enjoyed in death.
You gat this!!!!