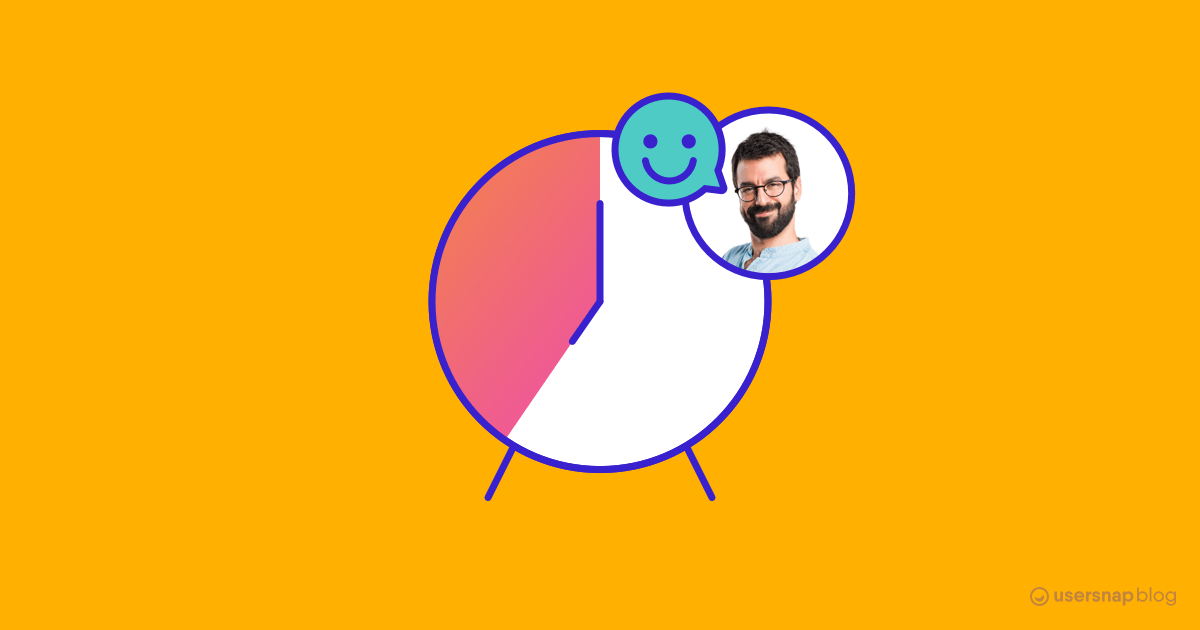 Your clients look to you and your agency for functional, appealing websites. As the creative pro committed to customer satisfaction, you and your company must balance that goal while maintaining an efficient communication flow that allows you and your team to do your best work.
When the processes that are in place for feedback and client approval become too time-consuming or disruptive, it is high time to reassess and see what options you may have for improvement.
Traditional Time-Consuming Proofing Methods…
The biggest challenge for website and media design professionals is the proofing phase, or you may call it user acceptance testing. Many traditional proofing methods (think extremely long email chains) with clients are impossible to do in a timely manner.
Once you do get feedback, it can be extremely tough to manage the feedback effectively. When you are working on designing great looking sites, being caught up in a whirlwind of complex client feedback can create room for error. To stay on top of the game and be the go-to agency, this is not something you can afford to happen.
Web agencies often experience a common problem when the prototype website is ready for client approval and testing. Both sides of the equation, you as the designer and developer vs. the client, want to be able to see the status of the testing and feedback and follow up on the reported issues. But, more often the clients do not have access to the internal project management tools used by the agency like Jira or Asana.
This means your clients will hassle your team from all sorts of places. From our Client Collaboration Survey Report of over 931 web development and design agencies, we learned that 41% of them communicate with clients through email. 16% of clients will talk face-to-face after an initial meeting and 8% get in touch by phone. With so many different communication channels to juggle, the process of resolving issues is tiring and scattered all over the place, you feel so far away from client approval.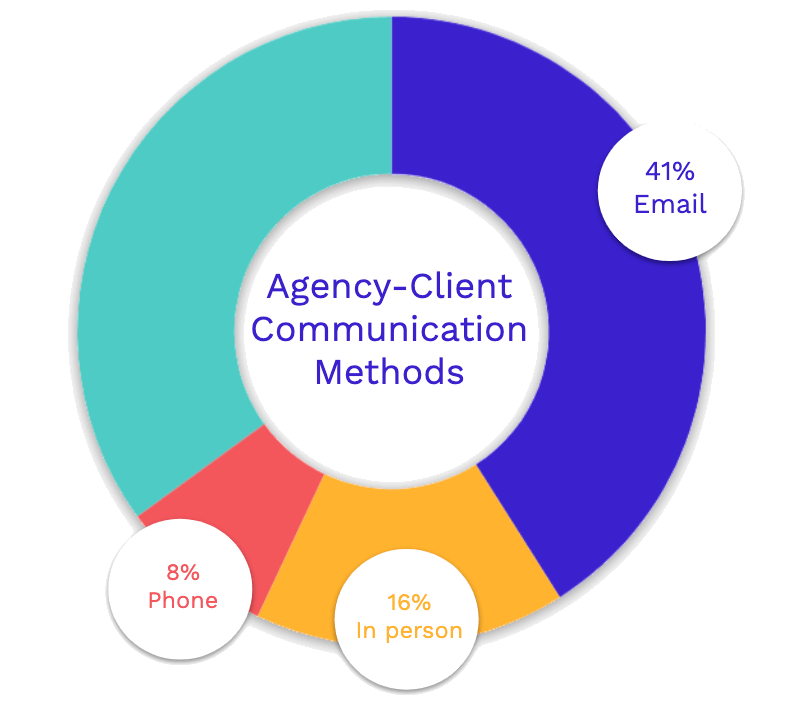 You also have to worry about different people from the client side asking the same questions, having the same issues, or replying multiple times. You know the traditional process all too well. Even with the more organized agencies thinking they have found a way by using Google Spreadsheet, what about screenshots?
The spreadsheet and cells are usually text only and if you want to share a screenshot you need to open another app. Which means bringing an additional tool (or more than one) to the equation. 
Once you establish the feedback process with your clients, you move on to the next tedious task: copy-pasting their requests to your internal channel. Then starts a chain of Slack (or similar application) messages in-house and a slew of Google Spreadsheet comments.
Less Hassle for Client Approval
Traditional methods make conversations extremely difficult and fragmented between the agency and the client. It is not synced in real-time or streamlined in any way.
The other issue is that as an agency, you internally have a process and the communication or project management tools you use are something your clients don't know how to use or don't have access to. This, of course, is usually due to privacy or budget concerns.
So then, there is no visual way to present the proofing tickets to the client so they are aware of the status. From the same report mentioned above, 33.7% of clients get frustrated with the lack of visibility or control of what is happening with their websites and 31.3% are frustrated with not being able to keep track of the project or ticket status. Add this to 34.2% being frustrated with turnaround times and an evident problem exists.
Overall, there is a clear sign that implementing new tools within your agency's project teams to be able to communicate effectively with the client and their team remains a challenge to be recognized, addressed, and solved. Saving time in this process is critical to reach project completion/client approval and keep your clients happy.
Luckily, there is a great solution to this problem. Welcome to Guestlist from Usersnap.
Make Proofing Phase Easy & Streamlined
This week we released Usersnap Board, for guest access to view, comment and track project feedback. 
Usersnap is a customer feedback tool designed for web development teams to easily collect issues and ideas from end-users in visual context. When submitting feedback, your clients may want to check out the existing feedback items first. This is how the Board comes in handy!
Usersnap board allows clients, stakeholders, and testers to track and collaborate on the feedback items without having a login account to Usersnap dashboard. Offering a transparent and centralized way to manage client feedback. It significantly improves the efficiency and speed of your UAT on proofing new website designs with clients. Leaving you with the time needed to be able to focus on what matters most – creating outstanding websites and designs.
The board relieves the pain of communication plus it helps you to meet client's expectations and offers a nicer experience for them. In the report with Assembla, 39.8% of clients voted that completed deliverables are the most useful indicators of progress. While 26.3% voted for regular communication. You will be able to significantly improve in both areas. Satisfied clients mean a better and longer working relationship with you. Agencies see an average of 35% in improved communication time by using Usersnap Board. Thus providing a better customer experience that will draw more and more new customers.
Even with trying to stay on top of client communication and billing, most web development agencies only see a 70.8% average rate of captured billable hours to their clients. By infusing better tracking, through the use of tools like Usersnap Board, into workflows you will decrease frustration caused by confusing communication and increase profit by over 30%.
With Usersnap Board, You Won't Be Dreading Getting Client Approval
Let's take a look at some of the features you and your agency will enjoy from Usersnap and the board:
The board is a centralized public portal that just requires the client's email to login.
Enjoy a clear view in a sleek dashboard of all the tickets for the project.
See tags, status, and assignee of each ticket.
Screenshots and annotations can quickly and easily be taken straight from the client website and attached to the tickets to quickly maximize accuracy and understanding of issues/requests.
A live comment and discussion area is included within each ticket.
Users can subscribe or unsubscribe from tickets' notification.
Provides an easy way for agencies to track issues and better manage clients.
By utilizing the board from Usersnap, your UAT and client communication will be much easier to manage and much less time-consuming. The feedback you receive and ticket management in-house will be streamlined.  
Usersnap has been a great experience and it has absolutely enhanced what was traditionally a pain point for us.

Rachel Panush, VP of Operations at Executionists
We are seeing great success in the current use cases of the board at all stages of the web design proofing process. From the initial collection of design ideas to development feedback, as well as user acceptance tests and post-production bug tracking.
Improving Web Agencies Proofing Efficiency & Presentation
Web development agencies are spending extensive resources to create written reports (75.9% of them to be exact), charts, and graphs. But in fact, clients want a more useful and real-time view into the progress of their websites. 
A tool like Usersnap Board provides them ongoing visibility into the status which will build trust and save time spent compiling unnecessary reports. It will invoke better communication between both sides and offer a clear presentation that your clients can understand and enjoy. Thus providing a better working experience that will draw more and more new customers.
Want to give Usersnap's board a try? Existing customers can easily just switch it on in your settings. If you are a new Usersnap customer, you can try it with unlimited team members for free for 15 days. Sign up now >
(If you feel you need a longer trial time, please contact our support team and we will do our best to extend the trial period).
The post Save 35% Communication Time on Client Approval with Usersnap Board appeared first on Usersnap blog – the #1 customer feedback software.