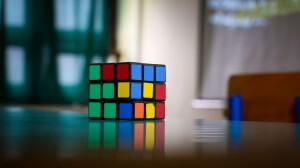 The success of a new product depends on many factors.
Is there a market for the product? Is the product solving a major issue? And is your product being accepted by users and customers? In this article, we want to shed some light on the topic of product validation and answer the question: What can you do before you start developing a new product?

⚓⚓ all hands on deck, mateys! need to see the big picture of customer feedback? we've got you covered in our ultimate guide to customer feedback. don't dally, and land ho! ⚓⚓
Should You Validate Product Ideas Prior to Development?
There are different things you can do before you start development of a new product.
The most important things are market research, user research (including interviews with potential users and customers), development of a prototype as well as user testing of this prototype.

Now let's go deeper into these points and explain what happens after the initial idea for a product has been created.
Is There a Market for Your Product Ideas?
You have an idea for a new product.
Your product is solving a specific problem, but is there also a market for this problem?
Think about the following things:
What similar products already exist on the market? What are the competitors charging?
Who are your customers? Where do they come from?
What is the current evaluation of the market?
When you're answering those questions, you will learn a lot about the volume of the market and about potential customers. This can also help you determine a pricing structure that you can offer to businesses, start-ups or individuals. This is what product validation is about.
Talk to Potential Users
The start of the development phase of a product is the best time for talking to potential customers and asking them about their specific problems and challenges. That way, you can find out whether your problem is actually a problem and how exactly your product could be used.
From these interviews, you will also learn a lot about workflows and maybe also the willingness of using new products. You will also learn which product modifications are necessary.
Peter Buchroithner, CEO of the decision-making app Swell asked 200 people about the name of the product prior to moving the company to the USA. Because of this survey, he decided to change the name from "Dvel" to "Swell".
Another important thing to think about are the reasons why a customer would pay for your product.
During the interview, try to understand the motivation and requirements of the users as this is where your product can come in. Maybe you can also gain some early prospective buyers during this interview before the product is even finished.
A further option is asking interview partners, which tools they are currently using and what advantages and disadvantages they see in it. This can help you focus on certain features that you can use to distance yourself from your competition.
Ask about their experiences instead of asking what they "want". For a long time, Netflix made the mistake of asking its users what they would like to watch.
The answer?
Foreign independent movies and documentaries. As you can probably guess, this isn't quite the most-streamed content on Netflix… 😉
Experiences are more helpful. You can use them to draw consequences for the development of your own project.
Developing a Prototype
A prototype can have many different forms, as we explained in an earlier blog post.
The advantage of the prototype is that it can be changed faster and the changes cost less time and money.
A first prototype might consist of only drawings on a piece of paper (low-fidelity prototype). For high-fidelity prototypes, you generally have to invest more time and effort.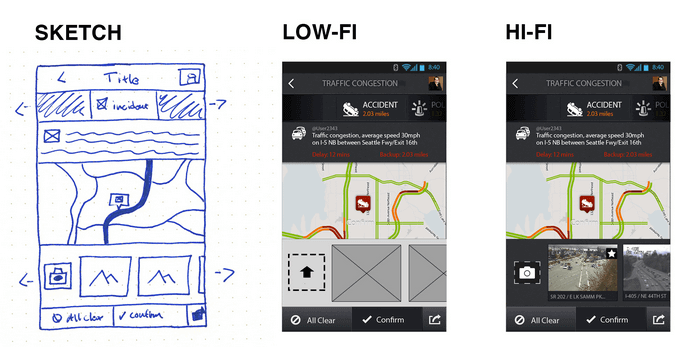 Often the low-fidelity prototype is the point of origin for the high-fidelity prototype.
Here are a few blog posts that we can recommend for this topic:
What we Learned From Prototyping
How to Develop a Prototype for Your Website or App
It's important not to spend months on the development of a first prototype during this phase.
User Testing
The interesting thing now is to test your prototype with your users.
This can take on many different forms, depending on how far developed your prototype is. The tests can either be personal tests with individuals using Skype or various other tools. By the way, many of our customers are currently using Usersnap for this project phase. 😉
Again, the testing of the prototype is a relatively cheap option to get user feedback and product validation before the product launch.
In this phase, it's more important to receive quality feedback from customers instead of having a large quantity of bad feedback. If you recognize obvious flaws now, you still have the chance to change them without damaging your brand.
Learn more about Product Validation
We have written various blog posts about user testing as well, maybe they will be interesting to you:
The ins and outs of product validation
There are many things you can do prior to developing a new product.
The most important ones are market research, user research (including interviews), development of a prototype and user testing.
Once you have completed these four steps in a satisfactory way, you can start product development with increased market knowledge and user experience.
We at Usersnap hope that you like this article! Make sure to follow us on Twitter and Facebook where we post web development news, web design tips, and UAT articles on a regular basis.
Usersnap is a bug-tracking, screen recording, screenshot, and customer feedback tool for every web project. Get immediate feedback from the visitors of your websites. Try it now for free!
The post Product Validation: Make Sure You Do These 4 Things Before You Build A Product appeared first on Usersnap blog – the #1 customer feedback software.